Help2Dial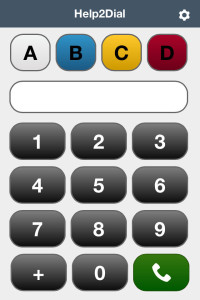 This application helps visually-impaired, small children and senior citizens, to dial. This is a rather simple product, but it is a great help to many people.

If you have any question, find an error or suggest an improvement, please mail to:
More applications are in the "development pipeline". Some only for the Swedish market and some with rather advanced TCP/IP communication over WiFi.